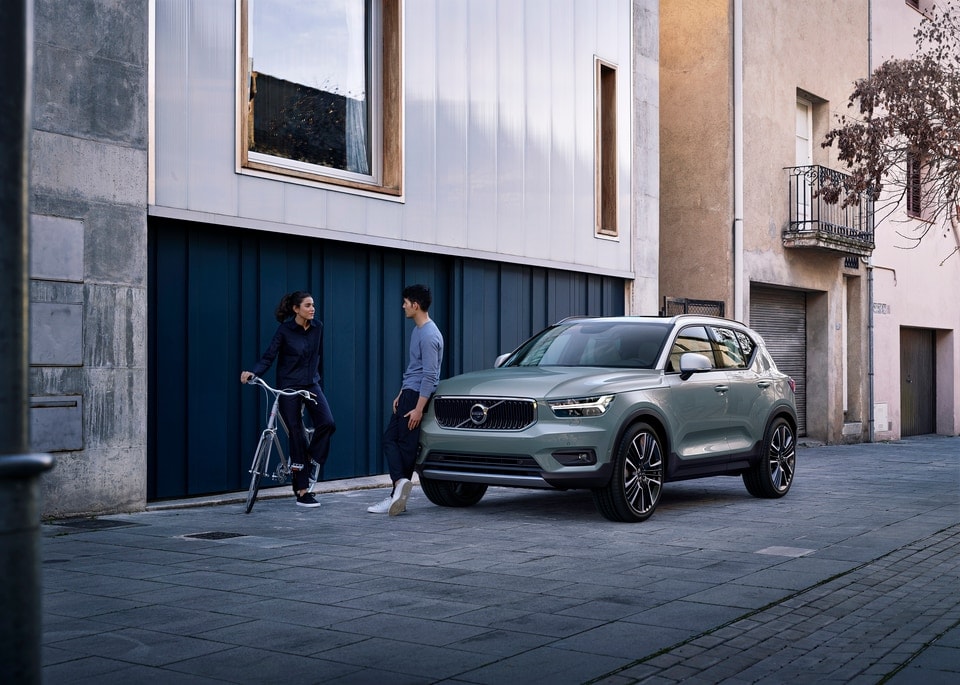 This Volvo Compact Crossover SUV is Compact in Name Only!
The 2019 Volvo XC40 offers everyone from family-drivers to young professionals a stylish and incredibly comfortable vehicle they can enjoy driving for work or play! This new compact crossover SUV from Volvo is turning heads and coming for the thrones of traditional luxury brands that have enjoyed running up the prices on their drivers for too long. The 2019 Volvo XC40 delivers incredible performance, devilishly comfortable luxurious features, and Legendary Volvo Safety across all of its trim levels and configurations, with a starting price that makes it much more accessible and enjoyable by all! Visit Suburban Volvo Cars in Troy to learn about the incredible adventures that await you behind the wheel of the all-new 2019 Volvo XC40 SUV.
This Compact Crossover SUV Goes Big on Comfortable Tech and Features
Despite its role as a compact crossover SUV, the 2019 Volvo XC40 delivers an incredibly spacious and comfortable interior, with plenty of room to seat five adult passengers in comfort. With an incredible 47.2 cubic feet of cargo space with the seats folded down, this compact SUV is also more than capable of helping you move or carry bulky items across long distances as well. Inside you will find incredibly comfortable seating with leather upholstery throughout and a power driver's seat with memory settings. The Volvo XC40 employs a creative use of space as well, with unexpected and well-placed hidden compartments and storage bins that allow for convenient and effortless storage of all passengers belongings.
The standard for quality and performance is higher than ever inside the 2019 Volvo XC40. It's turbocharged performance and reliable safety features like Volvo's City Safety feature with automatic emergency braking make this all-new Volvo crossover-SUV unlike anything you've seen or driven before in Troy. If you want a stylish and exciting vehicle that you can look forward to being seen in every day, the 2019 Volvo XC40 is sure to delight your driving senses.
Test Drive the 2019 Volvo XC40 at Suburban Volvo Cars in Troy
We hope you'll visit our dealership in Troy to test drive and experience the all-new 2019 Volvo XC40 for yourself. Our team looks forward to answering all your questions about this stylish and incredibly exciting new Volvo SUV!